The asset value of an Ethereum trust managed by the investment company Grayscale Investments surpassed the $ 1 billion mark.
Over the past day, Ethereum has grown by 8.8%. At the time of writing, the asset price is $ 445.
The majority of Grayscale's investment portfolio is occupied by a bitcoin-based fund – $ 7.2 billion. From January to October 2020, the company's assets denominated in the first cryptocurrency increased by 61.2% – from 283,190 BTC to 456,530 BTC.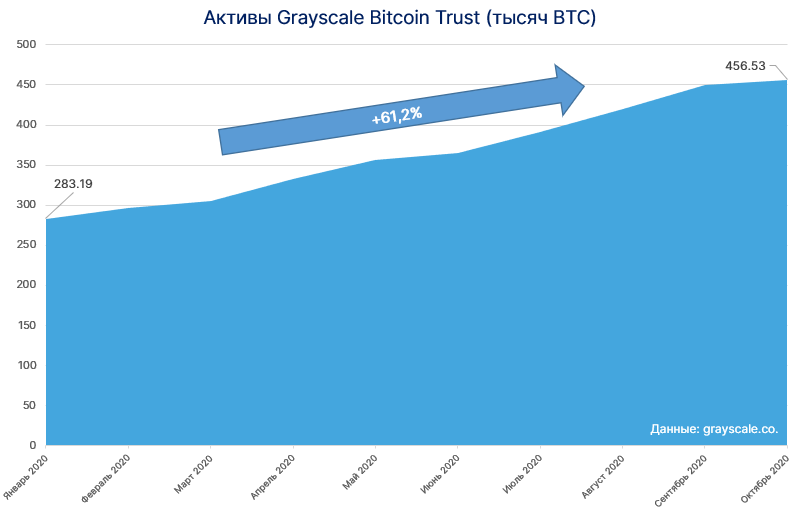 Grayscale also offers investments in financial products based on Bitcoin Cash, Ethereum Classic, Horizen, Litecoin, Stellar Lumens, XRP and Zcash. As of November 6, the company's total assets are $ 8.6 billion.
As a reminder, on November 3, Grayscale Investments bought 75,419 ETH. At that time, the assets under the management of the company were estimated at $ 7.7 billion.